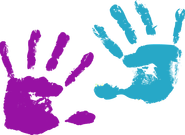 At RVCC MOPS our desire is to reach out to moms in our community and provide them a safe and fun place to come, learn and grow alongside other moms in the same stage of life. We desire to provide a fun atmosphere for mothers of young children to recharge, make new friends and embrace the incredible gift and responsibility our loving God has bestowed on us.


Because better moms make a better world!
MOPS is for any mom with a child age 0-5 years. We meet the 2nd & 4th Thursday of each month September – May from 9:30 a.m.-11:30 a.m. at RVCC, and do a Special Event get-together later in the month. A typical meeting entails a fun icebreaker, guest speaker, table-top discussions and crafts. Speakers range in topics from child behavior and family issues to home decorating and fitness. If you are seeking the company of fellow moms and friends who can share in your journey, please join us! While you are spending time with friends, your little one will be doing the same–spending time with little people their own age. Children age 0-2 will be engaged in the nursery while children age 3-5 will be in the MOPS Kids pre-school taking part in fun lessons and crafts.
When, Where & How Much?
When:
2nd and 4th Thursdays of the month from 9:30-11:30 a.m. & an additional special event/get-together the later half of the month
Where:
Redwood Valley Community Church – 951 E School Way, Redwood Valley, CA 95470
How Much:
Registration for 19/20 is $51.95
Mops International Registration- $31.95 and Local Registration dues– $20 ($5 off if registered by 1st meeting)
Register at MOPS website and use code LTU9 and bring Local Registration dues to first meeting.
For more information email:
rvcc@rvcchurch.net